Becoming a Psychologist in Texas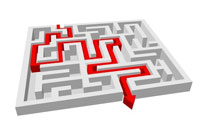 Your formal psychologist preparation will not take place until the graduate level, but there are steps you can take years in advance.
<!- mfunc feat_school ->
Sponsored School(s)
Featured Programs:
Capella University is accredited by the Higher Learning Commission and offers an Online Bachelor's in Psychology. This program is modeled around the American Psychological Association (APA) Guidelines. APA does not accredit undergraduate psychology programs. Capella University, also offers several Online Master's and Doctoral programs in Psychology including both clinical and non-clinical specializations. Visit School's Website.

---

New York University - Master of Arts in Counseling and Guidance online - No GRE required. MPCAC-accredited. Complete in as few as 18 months. Bilingual concentration available. Scholarships available.Click Here to request information today.

---

Pepperdine University - Master of Arts in Clinical Psychology with an Emphasis in Marriage and Family Therapy online - Prepare to pursue licensure as an LMFT or LPC in as few as 24 months. No GRE required. Visit School's Website.

---
<!- /mfunc feat_school ->
If You Are a High School Student or Undergraduate
Step 1: Take a rigorous college prep curriculum. Optionally, you may take introductory psychology coursework. Some Texas schools offer IB or AP psychology.
Step 2: Also seek out service experience. There are many options. Institutions like Texas Medical Center and Baptist Hospitals of Southeast Texas have summer volunteer opportunities specifically for teenagers.
Step 3: Complete the undergraduate admission process and enroll in classes. While an undergraduate psychology major is not mandatory, it will provide you with the opportunity to take prerequisite courses and also explore different branches of psychology. With a psychology major or minor, you can participate in psychology-related extracurricular opportunities.
Step 4: Get some research experience. You can generally find faculty members at your own institution who welcome undergraduates as assistants in their labs. You can also compete for summer internships at other institutions. The Summer Undergraduate Research Experience (SURE) accepts applications from undergraduates all over Texas. The program favors sophomores and juniors from underrepresented groups; a goal is that the students be prepared to enter top doctoral programs in psychology. There are competitive internships and fellowships at institutions around the nation. You may use the American Psychological Association website as a resource.
Step 5: Turn your attention again to the application process. Texas Tech University recommends making some preliminary decisions about graduate school the spring of your junior year. This is also the time to identify potential references.
If You Have a College Degree
Step 6: Research your graduate school options. There are plenty of license-qualifying programs in-state and around the nation. You may seek recommendations from undergraduate professors or identify potential mentors through research publications. Texas Tech University notes that you should plan to submit between five and fifteen applications.
If you are concerned about being accepted to a doctoral program in Psychology after completing your bachelor's degree due to lower or insufficient academic achievement, you may want to apply to master's programs first.
Capella University is accredited by the Higher Learning Commission and offers several online bachelor's, master's and doctoral programs in psychology including both clinical and non-clinical specializations. Capella University also offers three online CACREP-accredited programs: MS in Clinical Mental Health Counseling, MS in School Counseling, and PhD in Counselor Education and Supervision, as well as a COAMFTE-accredited program, MS in Marriage and Family Therapy. Click here to contact Capella University and request information about their programs.
Step 7: Begin doctoral study. In the early part of your program, you will take core psychology courses as well as courses in your specialty area. Doctoral study typically becomes more individualized as you progress through the program. If you are studying clinical psychology or a related discipline, you will have practicum experiences which involve learning to administer assessments and provide interventions. Your school will likely have its own clinic. You may also do externships in the community. These experiences can strengthen your application when you apply for internships.
Step 8: Complete your internship. Texas requires a year of formal training. Typically this is done as pre-doctoral internship. To secure an internship accredited by the American Psychological Association, you must go through a competitive process. If your internship is not accredited by the American Psychological Association, you will need to document that it meets Board standards.
Step 9: Apply to the Texas State Board of Examiners to become a Provisionally Licensed Psychologist. You will need to take the Examination for Professional Practice in Psychology and a state jurisprudence examination. The licensing process typically takes place over a period of months.
Step 10: Complete the remainder of your requirements while holding provisional licensing. You will need to pass an oral examination. This will be specific to your specialization. In addition to clinical, counseling, school, and industrial-organizational psychology, the Texas Board recognizes child clinical psychology and neuropsychology. Your examination will be based on a vignette.
You will not be eligible for full (independent) licensure until you have at least two total years of experience. Your pre-doctoral internship may be credited. At least one year must be postdoctoral. You must accrue at least 1,500 hours.
*Find more detailed psychologist licensure information for Texas here.
Licensing Agency
Texas State Board of Examiners of Psychologists http://www.tsbep.texas.gov/