Top Ten Careers for Psychology Majors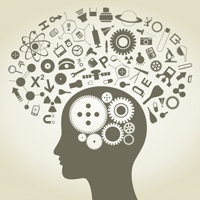 A psychology degree develops knowledge of human behavior as well as research, statistics, and writing skills. It can provide a foundation for many careers. Positions don't all require a doctorate and they don't all involve therapy – though a graduate degree is a requirement for some, and an asset for some others. Here is a look at ten top career paths for individuals with undergraduate degrees in psychology.
<!- mfunc feat_school ->
<!- /mfunc feat_school ->
Psychotherapy or Counseling
A psychology degree can provide the foundation for a career in the growing fields of counseling and therapy. While private practice as a counselor or family therapist requires a graduate degree, individuals sometimes provide counseling services at human or social services organizations on the strength of a bachelor's degree. A bachelor's in psychology or a related field can be an asset for achieving certifications in areas like substance abuse counseling or prevention. Substance abuse and behavioral disorder counselors average $38,520, mental health counselors and family therapists $41,500.
Social or Community Service Management
Some prefer administration over direct service. Duties can include designing programs, analyzing data, and writing funding proposals. A graduate degree is helpful, but not always required. A person can get their start in the social services arena with far less. Social and community service managers average $59,970, according to the BLS. This is another area where more than average growth is expected.
Genetics Counseling
Knowledge of genetics is exploding, and so is demand for professionals who can counsel couples, families, and individuals about their genes — and what it means to their future. A master's is usually required. Graduates apply knowledge of psychology, and also public health and biology. The BLS has reported a median salary of $56,800.
Human Resources
Individuals may enter the human resources field with education at the baccalaureate level. Some human resources specialists are generalists while others take on specific roles like recruitment. Human relations specialists average $55,800.
I/O Psychology
With further education, they can utilize their psychology background in industrial/organizational psychology. I/O psychologists use psychological methods to solve organizational issues which can include hiring and promotions. I/O psychology programs can be shorter than the typical psychology program, but they're highly competitive. The average wage is $83,580. This is a small branch of psychology, but one that's growing rapidly.
Training and Development
Some positions in training and development can be had with a bachelor's degree, but again a master's is an asset. A professional can draw on knowledge from a variety of disciplines, including organizational development, business administration, and psychology. The BLS reports an average of $55,930 for training and development specialists, $95,400 for training and development managers.
Real Estate
A baccalaureate degree is not necessarily required for a career as a real estate agent, but it can be an asset. The BLS lists a median wage of $41,990 per year, but real estate is a field where earnings vary widely, based on commissions — people-savvy is a big asset.
Individuals need to be certified. Some who seek certification in real estate go on to become property managers.
Arbitration or Mediation
Arbitrators, mediators, and conciliators often start with degrees at the baccalaureate level. The BLS notes that most don't have degrees in the field, but that they may pursue certificates – yes, and graduate degrees. It can help to have knowledge of a particular industry. The average salary for this occupational group is $61,280.
Corrections Treatment or Probation Monitoring
There are jobs at many levels in the corrections arena. The role may include anything from case management to risk assessment. The average salary is $48,190.
Post-secondary Administration/Student Affairs
Most positions require a graduate degree, but some entry-level positions do not. The BLS notes it's helpful to be involved during the student years: This may include activity in student organizations or student government or work as a resident assistant in the residence halls.
The average salary is listed as $86,490 per year, but it's important to recognize there are a lot of levels of administration.
What else can you do with a Psychology Degree?
As you can tell, an undergraduate degree in Psychology provides a broad range of options. Here are a few more articles on what others have pursued after earning a Bachelor's degree in Psychology.
Next Steps
It's not all about the degree, but about experiences, including internships. The American Psychological Association has tips for undergrads (https://apa.org/ed/precollege/undergrad/index.aspx).