Becoming a Psychologist in North Carolina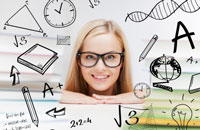 Interested in practicing as a psychologist? Although you do not begin clinical training until graduate school, you can begin exploring the career and building your resume years before.
<!- mfunc feat_school ->
Sponsored School(s)
Featured Programs:
Capella University is accredited by the Higher Learning Commission and offers an Online Bachelor's in Psychology. This program is modeled around the American Psychological Association (APA) Guidelines. APA does not accredit undergraduate psychology programs. Capella University, also offers several Online Master's and Doctoral programs in Psychology including both clinical and non-clinical specializations. Visit School's Website.

---

New York University - Master of Arts in Counseling and Guidance online - No GRE required. MPCAC-accredited. Complete in as few as 18 months. Bilingual concentration available. Scholarships available.Click Here to request information today.

---

Pepperdine University - Master of Arts in Clinical Psychology with an Emphasis in Marriage and Family Therapy online - Prepare to pursue licensure as an LMFT or LPC in as few as 24 months. No GRE required. Visit School's Website.

---
<!- /mfunc feat_school ->
If You Are a High School Student or Undergraduate
Step 1: In high school, it's more important to take a rigorous college prep curriculum than to take psychology or other advanced social science coursework. However, you may have the opportunity to take advanced placement psychology. If you want to explore the psychology profession in-depth, you can become a student member of the American Psychological Association (APA) – or at least browse their website.
Step 2: Try to do some career exploration before college. You may have the opportunity to join HOSA, an organization for future health professionals. North Carolina HOSA members compete in events like 'healthy lifestyle' or 'clinical specialty'. The latter allows you to create a portfolio where you demonstrate some skill that relates to your future profession. Individuals often begin to develop career skills working in a volunteer capacity.
Step 3: Begin undergraduate studies. Some psychology departments require that you take a little psychology coursework before declaring a major. It is a good idea to meet with an adviser early on. While you don't need a 4.0, a high GPA will make you more competitive at the graduate level.
Step 4: Go beyond minimum BS or BA requirements. Your program will typically give you some exposure to psychological research but not necessarily enough to be a competitive PhD candidate. There will likely be professors who welcome undergraduates as research assistants. You may also consider undergraduate internships. Some schools have these in-house. The University of North Carolina, for example, has the Karen M. Gil program. If you have a solid academic background and good references, you can compete for summer internships or fellowships around the country. The APA lists some undergraduate opportunities, but the list is by no means exhaustive.
If You Have a College Degree
Step 5: Research doctoral psychology programs. Your program does not have to be APA-accredited, but you will need to exert caution if it is not. It must meet all state standards, including the residency requirement (currently, 30 semester hours). The APA accredits both counseling and clinical psychology programs. There are many concentrations possible.
If you are concerned about being accepted to a doctoral program in Psychology after completing your bachelor's degree due to lower or insufficient academic achievement, you may want to apply to master's programs first.
Capella University is accredited by the Higher Learning Commission and offers several online bachelor's, master's and doctoral programs in psychology including both clinical and non-clinical specializations. Capella University also offers three online CACREP-accredited programs: MS in Clinical Mental Health Counseling, MS in School Counseling, and PhD in Counselor Education and Supervision, as well as a COAMFTE-accredited program, MS in Marriage and Family Therapy. Click here to contact Capella University and request information about their programs.
Step 6: Meanwhile, take steps toward admission. You will need to take the GRE if you did not do so as an undergraduate. Compare your background to that of the typical admitted student. You may consider completing a master's before a doctorate. In North Carolina, professionals with qualifying master's degrees can be licensed as psychological associate's.
Step 7: Complete graduate coursework and required clinical experience. Typically, early practical experience is termed practicum and later predoctoral experience is termed internship. North Carolina mandates that your supervised experience include a year of formal training. Although statutes do not specifically mandate that the internship be predoctoral, your program will likely require it.
Step 8: Continue to excel as an intern. You will need three professional references when you apply to the North Carolina Board. Your supervisors will also fill out forms.
Step 9: Seek out another position: one where you can complete your postdoctoral practice. You will need to apply for provisional licensing within a very short period of time unless you are in a formal training program that is exempt from licensing requirements.
You will need to work at least 12 months and accrue at least 1,500 hours before you can be eligible for permanent licensing. The total supervised practice requirement (including internship) is two years.
Step 10: Take the Examination for Professional Practice in Psychology (EPPP) and the state jurisprudence examination once you have been authorized to do so.
Licensing Agency
North Carolina Psychology Board http://www.ncpsychologyboard.org/