Becoming a Psychologist in New Mexico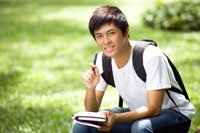 New Mexico psychologists have doctoral degrees. Some pursue additional education beyond the doctorate so they can write prescriptions. Those who build solid academic and professional backgrounds have many opportunities down the line. Here are some tips to becoming a psychologist in New Mexico.
<!- mfunc feat_school ->
Sponsored School(s)
Featured Programs:
Capella University is accredited by the Higher Learning Commission and offers an Online Bachelor's in Psychology. This program is modeled around the American Psychological Association (APA) Guidelines. APA does not accredit undergraduate psychology programs. Capella University, also offers several Online Master's and Doctoral programs in Psychology including both clinical and non-clinical specializations. Visit School's Website.

---

New York University - Master of Arts in Counseling and Guidance online - No GRE required. MPCAC-accredited. Complete in as few as 18 months. Bilingual concentration available. Scholarships available.Click Here to request information today.

---

Pepperdine University - Master of Arts in Clinical Psychology with an Emphasis in Marriage and Family Therapy online - Prepare to pursue licensure as an LMFT or LPC in as few as 24 months. No GRE required. Visit School's Website.

---
<!- /mfunc feat_school ->
If You Are a High School Student or Undergraduate
Step 1: Take advantage of high school opportunities. It is more important to take rigorous college prep coursework than to take career-specific courses. However, you should do some career exploration. Volunteer work can be a very good option.
Step 2: Plan your undergraduate program. While it is not mandatory that you complete an undergraduate degree in psychology, graduate schools will want to see, at the least, that you have a strong background in the discipline; this should include scientific coursework like statistics. The University of New Mexico recommends that undergraduates take a breadth of courses and not specialize too early.
Step 3: Build your research resume. You may take independent study courses or approach faculty members to ask about working in their labs. UNM notes that if you have presented at a conference or co-authored a paper, this makes for an especially strong application. You may find opportunities through professional organizations as well as through your own department.
If You Have a College Degree
Step 4: Prepare yourself for the admission process (if you did not do so during your senior year). Most programs require the GRE. Some New Mexico programs require, or at least recommend, the psychology subtest. You will need to spend considerable time preparing your personal statement. You will also be evaluated on the basis of references.
If you are concerned about being accepted to a doctoral program in Psychology after completing your bachelor's degree due to lower or insufficient academic achievement, you may want to apply to master's programs first.
Capella University is accredited by the Higher Learning Commission and offers several online bachelor's, master's and doctoral programs in psychology including both clinical and non-clinical specializations. Capella University also offers three online CACREP-accredited programs: MS in Clinical Mental Health Counseling, MS in School Counseling, and PhD in Counselor Education and Supervision, as well as a COAMFTE-accredited program, MS in Marriage and Family Therapy. Click here to contact Capella University and request information about their programs.
Meanwhile search for programs that meet your needs. You can be licensed as a psychologist on the basis of a doctoral degree in clinical, counseling, or school psychology. If not accredited, the program must be recognized by the Association of State and Provincial Psychology Boards. There are plenty of options; you can look to the American Psychological Association for resources to help you choose.
Step 5: Complete your doctoral program. It will likely take about five years; a PsyD program may be a little shorter. You will carry out one or more substantive research projects and spend a lot of time out in the field. If you have university-supervised pre-internship experiences that meet the rigorous standards of the New Mexico Board, you may credit them toward the 3,000 supervised experience hours required for licensure.
Step 6: At the end of the program, you typically complete a one-year internship. This is often a highly competitive process. The APA utilizes a matching process; you rank prospective internships and they in turn evaluate you. New Mexico will credit 1,500 hours for an APA-accredited internship, but only 750 for an internship that is not accredited by the APA.
Step 7: Seek a position where you can work under supervision and complete any remaining supervised practice hours. You may submit a supervision plan to the New Mexico Board at the onset. If you do not do so, you run the risk that your hours will not be accepted.
Step 8: Meanwhile, seek permission to take the required examinations: the Examination for Professional Practice in Psychology and the online state jurisprudence examination. You will need to submit an application. If you complete both examinations but still have some experience hours remaining, you can be issued a provisional license.
Step 9: If you seek prescriptive authority, you will need to complete additional coursework and training, either through a postdoctoral program or approved continuing education. You will work as a Conditional Prescribing Psychologist for the first two years.
*Find more detailed psychologist licensure information for New Mexico here.
Licensing Agency
New Mexico Psychologist Examiners http://www.rld.state.nm.us/boards/Psychologist_Examiners.aspx