Becoming a Psychologist in New Hampshire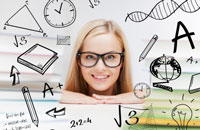 You will need a doctoral degree to practice as a psychologist. You won't begin your formal training until after you have earned your bachelor's – but there are steps you can take well in advance to increase your chances of success.
<!- mfunc feat_school ->
Sponsored School(s)
Featured Programs:
Capella University is accredited by the Higher Learning Commission and offers an Online Bachelor's in Psychology. This program is modeled around the American Psychological Association (APA) Guidelines. APA does not accredit undergraduate psychology programs. Capella University, also offers several Online Master's and Doctoral programs in Psychology including both clinical and non-clinical specializations. Visit School's Website.

---

New York University - Master of Arts in Counseling and Guidance online - No GRE required. MPCAC-accredited. Complete in as few as 18 months. Bilingual concentration available. Scholarships available.Click Here to request information today.

---

Pepperdine University - Master of Arts in Clinical Psychology with an Emphasis in Marriage and Family Therapy online - Prepare to pursue licensure as an LMFT or LPC in as few as 24 months. No GRE required. Visit School's Website.

---
<!- /mfunc feat_school ->
If You Are a High School Student or Undergraduate
Step 1: Earn good grades in college prep courses. Meanwhile, seek out opportunities to volunteer; these can serve as career exploration.
Step 2: Begin university studies. It can be a good idea to select a psychology major, but this alone won't make you competitive. Meet with an advisor. You may have the opportunity to take courses in different sub-disciplines and identify what you would like to pursue in graduate school. You may also have the opportunity to design a capstone experience.
Step 3: Get some research experience – this will make you more competitive for top programs. Your program website will likely have a list of contacts. The University of New Hampshire notes that you can start by volunteering for very basic tasks and work your way up.
If you have a very strong track record, you can compete for summer fellowships.
Step 4: Optionally, you may join one or more professional organizations. You can become a member of the American Psychological Association of Graduate Students as an undergraduate. You may just want to spend some time browsing the website of the American Psychological Association. The APA is a potential source of information about summer internships and about the graduate school application process.
Step 5: Do your initial grad school research during your junior year. You may also want to begin thinking about the GRE – it is possible to prep for the test.
If You Have a College Degree
Step 6: Assess your readiness. The University of New Hampshire notes that it is sometimes a good idea to delay application while you gain professional experience, but that if you've been out of school for years, the admission committee will have higher expectations. You can apply to master's programs first; this may give you the leverage you need to get into a competitive PhD program, but there is no guarantee. If you need to go back and ask former references for letters, you will want to refresh their memories, perhaps including a copy of your transcript with your request.
If you are concerned about being accepted to a doctoral program in Psychology after completing your bachelor's degree due to lower or insufficient academic achievement, you may want to apply to master's programs first.
Capella University is accredited by the Higher Learning Commission and offers several online bachelor's, master's and doctoral programs in psychology including both clinical and non-clinical specializations. Capella University also offers three online CACREP-accredited programs: MS in Clinical Mental Health Counseling, MS in School Counseling, and PhD in Counselor Education and Supervision, as well as a COAMFTE-accredited program, MS in Marriage and Family Therapy. Click here to contact Capella University and request information about their programs.
Step 7: Submit applications to the most appropriate programs. If your program is APA-accredited, you can expect it to meet all New Hampshire requirements. Some non-accredited programs will also meet requirements found in state administrative code (Psyc 302.01 Educational Requirements for Psychologists). You may consider faculty research interests as well as special programs.
Step 8: Begin graduate studies. Your doctoral experiences may be quite varied, comprised of coursework, seminars, clinical practice, research, and in some cases, teaching. Students in prestigious PhD programs often receive tuition and living expenses.
Step 9: Complete your internship. Your internship may be APA-accredited or otherwise meet state requirements. Doctoral students compete for APA-accredited internships (and some other internships) through a formal matching process; they initiate the process by researching internships and ranking their top choices.
Step 10: Complete your second year of supervised practice. New Hampshire will allow you to accrue the experience either before or after your doctoral degree is conferred. (The dissertation process is lengthy and doctoral students sometimes opt to work under university supervision while completing the last of their requirements.) Make sure that your experience meets the requirements of New Hampshire state code.
Step 11: Complete your remaining requirements. In addition to taking the EPPP (a national examination) you must submit essays to the New Hampshire Board.
*Find more detailed psychologist licensure information for New Hampshire here.
Licensing Agency
New Hampshire Board of Psychologists https://www.oplc.nh.gov/psychologists/