Becoming a Psychologist in Montana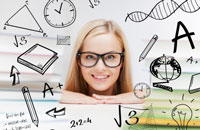 There are multiple pathways into the psychology profession. The demands are rigorous, so it's a good idea to build your academic resume early. It's also helpful to have related volunteer or professional experience.
<!- mfunc feat_school ->
Sponsored School(s)
Featured Programs:
Capella University is accredited by the Higher Learning Commission and offers an Online Bachelor's in Psychology. This program is modeled around the American Psychological Association (APA) Guidelines. APA does not accredit undergraduate psychology programs. Capella University, also offers several Online Master's and Doctoral programs in Psychology including both clinical and non-clinical specializations. Visit School's Website.

---

New York University - Master of Arts in Counseling and Guidance online - No GRE required. MPCAC-accredited. Complete in as few as 18 months. Bilingual concentration available. Scholarships available.Click Here to request information today.

---

Pepperdine University - Master of Arts in Clinical Psychology with an Emphasis in Marriage and Family Therapy online - Prepare to pursue licensure as an LMFT or LPC in as few as 24 months. No GRE required. Visit School's Website.

---
<!- /mfunc feat_school ->
If You Are a High School Student or Undergraduate
Step 1: Maintain good grades while taking general college preparatory coursework. Meanwhile seek out community service opportunities.
Step 2: Begin university studies. You may need to take some psychology coursework before you formally declare a major.
Step 3: Make the most of your undergraduate experience. It can be advantageous to earn your BS in psychology, but this alone may not be enough. You often need to go beyond the minimum baccalaureate-level research requirements. Your department website may have a list of faculty members and their research interests. You may earn independent study for assisting with research projects. Your school may also have a list of volunteer opportunities. In some cases, volunteer work can also be done for college credit.
Step 4: Maintain a high GPA. If you will be attending graduate school immediately after you complete your undergraduate degree, you may begin prepping for the GRE as early as junior year.
If You Have a College Degree
Step 5: Research programs and take any steps necessary to make yourself competitive. Take the GRE if you have not done so. If you did not earn your undergraduate degree in psychology and do not have closely related experience, you may want to seek out experience before applying.
If you are concerned about being accepted to a doctoral program in Psychology after completing your bachelor's degree due to lower or insufficient academic achievement, you may want to apply to master's programs first.
Capella University is accredited by the Higher Learning Commission and offers several online bachelor's, master's and doctoral programs in psychology including both clinical and non-clinical specializations. Capella University also offers three online CACREP-accredited programs: MS in Clinical Mental Health Counseling, MS in School Counseling, and PhD in Counselor Education and Supervision, as well as a COAMFTE-accredited program, MS in Marriage and Family Therapy. Click here to contact Capella University and request information about their programs.
Step 6: Apply to the most appropriate programs. If you select a program that is accredited by the American Psychological Association, you can be sure it will meet Montana's educational requirements. If you opt for a program that is not APA-accredited, you must verify that it meets the educational standards described in state administrative rules (http://www.mtrules.org/gateway/RuleNo.asp?RN=24%2E189%2E604). The program must be housed in a regionally accredited institution and must include coursework in Board-mandated areas. You will need to spend at least one year in residence at the institution that grants the degree.
You are more likely to be interviewed and accepted if you have research interests that parallel those of faculty members.
Step 7: Begin graduate studies. Your early supervised clinical experience will come in the form of practicum; Montana's educational standards call for at least two semesters of practicum. Making a very good impression at the practicum level can make it easier to get one of your top choices later when you submit internship applications. You will compete for internships on the basis of your experiences and references (as well as the vision you articulate).
Step 8: Complete your supervised practice. Your doctoral program will likely have an internship requirement. In order to be credited as supervised experience for licensing purposes, an internship must meet Board standards. If it is APA-accredited, you can be sure that it will. You can find a list of APA-accredited Montana internships on the APA site. You may also compete for internships in other states.
As your internship draws to a close, seek out a second position: one where you can complete your postdoctoral supervised practice. Montana requires two years of total experience, at least one of them post-doctoral. You will work under a supervision plan.
Step 9: While practicing under supervision, collect work samples. The Board will require three. At least two of them must be psychological evaluations. You will use the confidentiality guidelines of the Association of Psychology Postdoctoral and Internship Centers (APPIC) when preparing your samples. The Board will also require three references from licensed psychologists.
Step 10: Submit application materials to the Board and take required examinations. You will take the Examination for Professional Practice in Psychology. You will also have an oral examination.
*Find more detailed psychologist licensure information for Montana here.
Licensing Agency
Montana Board of Psychology www.psy.mt.gov