Becoming a Psychologist in Missouri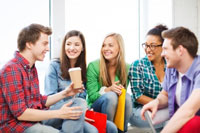 There are many steps to becoming a psychologist. Some are required for licensure. Some — particularly the early ones — are merely recommended. Completing them means that you will have a better chance of getting into a top program.
<!- mfunc feat_school ->
Sponsored School(s)
Featured Programs:
Capella University is accredited by the Higher Learning Commission and offers an Online Bachelor's in Psychology. This program is modeled around the American Psychological Association (APA) Guidelines. APA does not accredit undergraduate psychology programs. Capella University, also offers several Online Master's and Doctoral programs in Psychology including both clinical and non-clinical specializations. Visit School's Website.

---

New York University - Master of Arts in Counseling and Guidance online - No GRE required. MPCAC-accredited. Complete in as few as 18 months. Bilingual concentration available. Scholarships available.Click Here to request information today.

---

Pepperdine University - Master of Arts in Clinical Psychology with an Emphasis in Marriage and Family Therapy online - Prepare to pursue licensure as an LMFT or LPC in as few as 24 months. No GRE required. Visit School's Website.

---
<!- /mfunc feat_school ->
If You Are a High School Student or Undergraduate
Step 1: Get a solid academic foundation in high school. Make sure that you are prepared for college level writing and laboratory science courses. Also seek out volunteer experience. There are many opportunities to work directly with people who are experiencing challenges — even while you're still in your teens. One option is Special Olympics Missouri.
Step 2: Apply to universities. You can begin studies without declaring a major, but you may want to consider what the school's undergraduate psychology program has to offer before committing to a school. Seek advising early.
Step 3: Make sure you have planned your program so that it is preparation for graduate school. Missouri State University calls the following "tools for excellence": research, internship, volunteer work, and professional conferences. Your school may give you credit for internship and research even when they are not a required part of your program. Participation in a psychology club or professional organization can mean extra opportunities. As a member of the Psi Chi honor society, you may have the opportunity to not only attend but present at conferences. The organization can also provide you with information about summer opportunities.
Step 4: Spend some time during your junior and senior years preparing for graduate school. Students often find that they need to study for the GRE. Determine if you need to or want to take the psychology subtest. Some schools consider it.
If You Are a College Graduate
Step 5: If you are concerned about being accepted to a doctoral program in Psychology after completing your bachelor's degree due to lower or insufficient academic achievement, you may want to apply to master's programs first.
Capella University is accredited by the Higher Learning Commission and offers several online bachelor's, master's and doctoral programs in psychology including both clinical and non-clinical specializations. Capella University also offers three online CACREP-accredited programs: MS in Clinical Mental Health Counseling, MS in School Counseling, and PhD in Counselor Education and Supervision, as well as a COAMFTE-accredited program, MS in Marriage and Family Therapy. Click here to contact Capella University and request information about their programs.
Research doctoral psychology programs well in advance. You will also want to become familiar with the licensing requirements of the Missouri Committee. Your psychology program may be accredited by the American Psychological Association or designated by the Association of State and Provincial Psychology Boards and National Register. Your program is also acceptable if it is otherwise in accordance with standards described in state rules. If you will be delivering direct mental health services, your program must be in a health service delivery area like clinical or counseling psychology. There are many possible concentrations or areas of focus. Some people identify appropriate programs by reading research publications and noting potential mentors. It is often necessary to apply to several schools; it is considered acceptable to briefly hold two offers.
Meanwhile prepare for application and admission. Determine whether you are competitive or still need to bolster your resume and build references.
Step 6: Complete your graduate studies. Your program will likely prepare you to take on both clinician and researcher roles; PhD programs typically place more weight on research than PsyD programs and take a little longer to complete. You typically have multiple supervised experiences out in the field before completing a yearlong internship.
Step 7: Complete your supervised professional experience. You may apply for a provisional license after educational requirements have been met. You must complete at least 1,500 hours at the supervision level. The experience may be accrued over a period of one to two years. Your supervision and training must meet standards set by the Missouri Committee. Your supervisor will evaluate your performance; this will be submitted to the Committee.
Step 8: Go through the examination process. You must pass a series of three examinations before you can receive your permanent license. The Examination for Professional Practice is a national board examination. The oral examination and jurisprudence examination are both state-specific.
*Find more detailed psychologist licensure information for Missouri here.
Licensing Agency