Becoming a Psychologist in Kentucky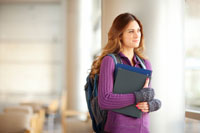 Licensure as a psychologist is the culmination of many years of education. Not everyone takes the same path. Your steps may be different depending on your current educational level.
<!- mfunc feat_school ->
Sponsored School(s)
Featured Programs:
Capella University is accredited by the Higher Learning Commission and offers an Online Bachelor's in Psychology. This program is modeled around the American Psychological Association (APA) Guidelines. APA does not accredit undergraduate psychology programs. Capella University, also offers several Online Master's and Doctoral programs in Psychology including both clinical and non-clinical specializations. Visit School's Website.

---

New York University - Master of Arts in Counseling and Guidance online - No GRE required. MPCAC-accredited. Complete in as few as 18 months. Bilingual concentration available. Scholarships available.Click Here to request information today.

---

Pepperdine University - Master of Arts in Clinical Psychology with an Emphasis in Marriage and Family Therapy online - Prepare to pursue licensure as an LMFT or LPC in as few as 24 months. No GRE required. Visit School's Website.

---
<!- /mfunc feat_school ->
If You Are a High School Student or Undergraduate
Step 1:
Get a solid academic foundation in high school. The main focus should be on preparing for general college admission. Although honors courses are not required, you may opt for advanced placement in subjects like statistics, research, or psychology.
Meanwhile, do some career exploration. You can become a student affiliate of the American Psychological Association (APA). You may also opt to join HOSA-Future Health Professionals, provided your school has a chapter; HOSA membership allows you to take part in career-related competitions. Volunteering is another good option. Organizations like St. Joseph Children's Home in Louisville take volunteers as young as 14.
Step 2:
Enroll at the university and begin taking general studies and psychology courses. Your coursework will not only confirm your interest in psychology but will help you determine what your specialty will be. Doctoral programs typically expect that you have at least a minor in psychology. A psychology BS or BA can be an advantage. As a psychology major, you may have the opportunity to select a concentration, for example, developmental disabilities or cognitive science.
Step 3:
Go beyond minimum degree requirements. High grades will make it easier to go straight from the baccalaureate level to the doctoral level. By participating in organizations like Psi Chi, you can stay connected.
Step 4:
Seek research experience. You may find opportunities through your school website or through the website of the APA. Consider doing a senior thesis or capstone project even if it is not required.
If You Have a College Degree
Step 5:
If you are concerned about being accepted to a doctoral program in Psychology after completing your bachelor's degree due to lower or insufficient academic achievement, you may want to apply to master's programs first.
Capella University is accredited by the Higher Learning Commission and offers several online bachelor's, master's and doctoral programs in psychology including both clinical and non-clinical specializations. Capella University also offers three online CACREP-accredited programs: MS in Clinical Mental Health Counseling, MS in School Counseling, and PhD in Counselor Education and Supervision, as well as a COAMFTE-accredited program, MS in Marriage and Family Therapy. Click here to contact Capella University and request information about their programs.
Decide if you are ready to go straight for your doctorate. Prepare for and take the GRE. Also take stock of potential references. If you decide you are not ready to apply at the doctoral level, you may opt for a terminal psychology master's; academic requirements may be somewhat lower. (In Kentucky you have the option of being credentialed as a Licensed Psychological Associate with just the master's. You can opt to complete your doctorate at a later date.)
Step 6:
Once you're ready, research doctoral programs in psychology. Kentucky requires that programs be housed in institutions that hold regional accreditation. To be license qualifying, they must also meet specific curriculum requirements. Core coursework is similar regardless of specialty. Additional requirements vary by specialty; Kentucky has set guidelines for clinical, counseling, school, and industrial/ organizational psychology. Your program will go a long way toward determining the specifics of your future license.
Step 7:
Begin doctoral studies. Your early clinical experiences will come in the form of practicum. The APA has resources for having successful practicum experiences. You will need references when you apply for internships. You will need three professional references when you apply to the Kentucky Board of Examiners.
Step 8:
Apply for and complete your internship. The 1,800 hour, year-long supervised experience is a requirement for anyone who wants to be authorized as a health service provider. Students typically compete for internships through a competitive matching process. They research and rank prospective internships and go through interviews.
Step 9:
Complete remaining licensure requirements. Seek a job where you can complete your post-doctoral supervised practice; the requirement is again 1,800 hours. You will hold a temporary license. Your supervisor will evaluate you before the Board.
You will need to take both a national board examination and an oral examination.
*Find more detailed psychologist licensure information for Kentucky here.
Licensing Agency