Becoming a Psychologist in Iowa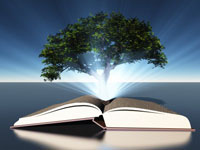 You don't have to make the decision to become a psychologist as a high school student or even as an undergraduate. However, you will have the most opportunity if you have the right kind of academic and professional background.
<!- mfunc feat_school ->
Sponsored School(s)
Featured Programs:
Capella University is accredited by the Higher Learning Commission and offers an Online Bachelor's in Psychology. This program is modeled around the American Psychological Association (APA) Guidelines. APA does not accredit undergraduate psychology programs. Capella University, also offers several Online Master's and Doctoral programs in Psychology including both clinical and non-clinical specializations. Visit School's Website.

---

New York University - Master of Arts in Counseling and Guidance online - No GRE required. MPCAC-accredited. Complete in as few as 18 months. Bilingual concentration available. Scholarships available.Click Here to request information today.

---

Pepperdine University - Master of Arts in Clinical Psychology with an Emphasis in Marriage and Family Therapy online - Prepare to pursue licensure as an LMFT or LPC in as few as 24 months. No GRE required. Visit School's Website.

---
<!- /mfunc feat_school ->
If You Are a High School Student or Undergraduate
Step 1: In high school, focus on the basics. You will need to know how to read complex tests, write academic papers, and carry out lab experiments. Psychology coursework is optional at this stage. However, it is a form of career exploration. If you do take psychology courses, you have the option of joining the American Psychological Association (APA) as a student affiliate.
You can also begin volunteer work at this stage. You may want to check out the website of the Iowa Volunteer Commission (https://www.volunteeriowa.org/individuals).
Step 2: Meet with an adviser soon after you begin college. You may still be exploring other social science careers. However, doctoral programs in psychology typically want to see the equivalent of at least a minor in psychology (if not a major). Graduate programs in psychology are typically more focused on science and research than some other human service careers. Majoring in psychology can give you more opportunity for involvement.
Step 3: Put in a strong academic performance as an undergraduate. While doctoral programs may consider students with GPAs of 3.0, the typical admitted student has a much higher average.
Step 4: Go beyond the required curriculum. Seek out research opportunities. You may have the opportunity to carry out a capstone project and write a senior thesis. You may find other opportunities by browsing your department website. You can also compete for summer fellowships.
Continue to involve yourself in human services, either as part of a psychology club or honor society or on your own.
If You Have a College Degree
Step 5: Prepare for graduate school. Take the GRE. Most schools require the general aptitude test; some also require the psychology subtest. Also make sure you have strong references. Students who decide they are not ready to compete at the doctoral level sometimes opt to complete a master's first.
If you are concerned about being accepted to a doctoral program in Psychology after completing your bachelor's degree due to lower or insufficient academic achievement, you may want to apply to master's programs first.
Capella University is accredited by the Higher Learning Commission and offers several online bachelor's, master's and doctoral programs in psychology including both clinical and non-clinical specializations. Capella University also offers three online CACREP-accredited programs: MS in Clinical Mental Health Counseling, MS in School Counseling, and PhD in Counselor Education and Supervision, as well as a COAMFTE-accredited program, MS in Marriage and Family Therapy. Click here to contact Capella University and request information about their programs.
Step 6: Research doctoral programs in psychology. Your program will meet Iowa requirements if it is accredited by the APA or its Canadian counterpart, the CPA, or if it is designated by the Association of State and Provincial Psychology Boards (ASPPB). You may consider the specialties offered, the research interests of faculty, and the practicalities. The choice between PsyD and PhD programs is not generally important from a licensing standpoint but may have bearing on the length of the program and the funding options.
Step 7: Begin doctoral work. You will spend several years completing coursework, dissertation, and practicum. Successful performance in practicum is a must. You will need references when you compete for internship positions.
Step 8: If you will be seeking credentialing to work as a health service provider, you will need to complete a formal internship. You can be assured that your internship will meet Iowa standards if it is accredited by the APA or is a member of the Association of Psychology Postdoctoral and Internship Centers (APPIC). Other formal training programs can be approved if they meet all requirements described in Board rules. Candidates go through a process called "the Match" to compete for APA and APPIC internships.
Step 9: Complete remaining licensing requirements including supervised practice and examination. Iowa requires 1,500 hours of supervised practice. You will need to register your supervision. At this point, you can be approved to take the Examination for Professional Practice in Psychology (EPPP). You may work as a psychology associate while waiting to take and pass the EPPP; then you can move up to "resident" status.
*Find more detailed psychologist licensure information for Iowa here.
Licensing Agency
Iowa Board of Psychology (https://idph.iowa.gov/Licensure/Iowa-Board-of-Psychology)