Becoming a Psychologist in Illinois
Clinical psychologists have doctoral degrees — but the doctorate is just one step along the way. Here are some tips to help you achieve your career goal, whether you are just graduating from high school or already have a degree.
<!- mfunc feat_school ->
Sponsored School(s)
Featured Programs:
Capella University is accredited by the Higher Learning Commission and offers an Online Bachelor's in Psychology. This program is modeled around the American Psychological Association (APA) Guidelines. APA does not accredit undergraduate psychology programs. Capella University, also offers several Online Master's and Doctoral programs in Psychology including both clinical and non-clinical specializations. Visit School's Website.

---

New York University - Master of Arts in Counseling and Guidance online - No GRE required. MPCAC-accredited. Complete in as few as 18 months. Bilingual concentration available. Scholarships available.Click Here to request information today.

---

Pepperdine University - Master of Arts in Clinical Psychology with an Emphasis in Marriage and Family Therapy online - Prepare to pursue licensure as an LMFT or LPC in as few as 24 months. No GRE required. Visit School's Website.

---
<!- /mfunc feat_school ->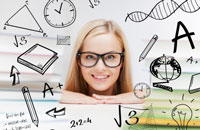 If You Are a High School Student or Undergrad
Step 1: In high school, build your academic foundation. According to Eastern Illinois University, the most important skills at this level are critical thinking, writing, math, and science.
High school is also a good time to begin volunteer service. There are many options. Special Olympics Illinois takes volunteer coaches as young as 14; general volunteers can begin even younger (http://www.soill.org/volunteers/).
Step 2: Apply to universities. Once enrolled, meet with an advisor to plan your undergraduate studies.
Step 3: As an undergraduate, go beyond degree requirements. You may have the opportunity to complete a capstone project and write a thesis; this will help you build your research resume. You may have the opportunity to do an internship in a mental health agency. Professional involvement can help you stay connected and aware. You can join the Psi Chi Honor Society or become a student member of the American Psychological Association. The APA has a number of divisions for psychologists with different research and therapy interests; some divisions accept student members.
If You Are a College Graduate
Step 4: Research doctoral programs. You can be assured that the program meets requirements if it holds accreditation or approval through the APA or the Council for the National Register of Health Service Providers in Psychology. Illinois will accept programs in clinical, counseling, or school psychology — this leaves a lot of choices. The state will also accept equivalent courses offered through regionally accredited institutions. Such programs must meet requirements of state administrative code (http://www.ilga.gov/commission/jcar/admincode/068/068014000000200R).
If you are concerned about being accepted to a doctoral program in Psychology after completing your bachelor's degree due to lower or insufficient academic achievement, you may want to apply to master's programs first.
Capella University is accredited by the Higher Learning Commission and offers several online bachelor's, master's and doctoral programs in psychology including both clinical and non-clinical specializations. Capella University also offers three online CACREP-accredited programs: MS in Clinical Mental Health Counseling, MS in School Counseling, and PhD in Counselor Education and Supervision, as well as a COAMFTE-accredited program, MS in Marriage and Family Therapy. Click here to contact Capella University and request information about their programs.
Consider special programs. Illinois psychologists recently won the privilege of prescribing medication. If you want to be a medical psychologist, your education and training requirements will be higher. You may seek out a program that will allow you to begin medical psychology studies at the pre-doctoral level (http://www.apa.org/news/press/releases/2014/06/prescribe-medications.aspx). This training is not required for traditional clinical psychologists and does not have to be completed concurrently. It can be pursued through a separate master's program (http://www.ilga.gov/legislation/98/SB/PDF/09800SB2187lv.pdf).
Step 5: Meanwhile take steps to make yourself competitive. At the minimum, you will need to collect references, prepare essays, and (in most instances) take the GRE. If you were not a psychology major, you may need to take several prerequisite courses. Some individuals opt to complete master's degrees first or spend time working in a research lab.
Step 6: Begin doctoral coursework. As you move through your studies, you will carry out more independent research and spend more time out in the field. Expect at least 400 hours of practicum — this is a state requirement (http://www.ilga.gov/commission/jcar/admincode/068/068014000000300R). You may have the opportunity to do significantly more.
Step 7: Complete your internship. While Illinois has not mandated that candidates complete APA-accredited internships, it has mandated that training be formal. You will need at least 1,750 hours of internship that meets state standards. Part-time experiences that include 18 or more hours a week are creditable provided they last at least nine months.
Step 8: Complete your post-doctoral supervised practice. The minimum requirement is again 1,750 hours. It will take you at least 50 weeks. Your performance will be evaluated; the evaluation will be submitted to the Board as part of your license application. While working under supervision, you will use a title like 'resident'.
Step 9: You will also need to pass the Examination for Professional Practice in Psychology.
*Find more detailed psychologist licensure information for Illinois here.
Licensing Agency