Earn a Degree to Learn How to Become a Psychologist in Florida
Psychologists have doctoral level education. You can make the decision to become a psychologist at many points along the way: as a teenager or as a professional with a bachelor's degree and a career. However, if you make preparations early you have a better chance of getting into a prestigious program – and even having your education funded.
<!- mfunc feat_school ->
Sponsored School(s)
Featured Programs:
Capella University is accredited by the Higher Learning Commission and offers an Online Bachelor's in Psychology. This program is modeled around the American Psychological Association (APA) Guidelines. APA does not accredit undergraduate psychology programs. Capella University, also offers several Online Master's and Doctoral programs in Psychology including both clinical and non-clinical specializations. Visit School's Website.

---

New York University - Master of Arts in Counseling and Guidance online - No GRE required. MPCAC-accredited. Complete in as few as 18 months. Bilingual concentration available. Scholarships available.Click Here to request information today.

---

Pepperdine University - Master of Arts in Clinical Psychology with an Emphasis in Marriage and Family Therapy online - Prepare to pursue licensure as an LMFT or LPC in as few as 24 months. No GRE required. Visit School's Website.

---
<!- /mfunc feat_school ->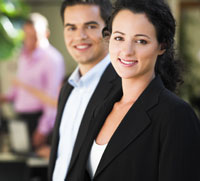 If You Are a High School Student
Step 1:
As a high school student, concentrate on earning a solid GPA and being prepared for college admission exams. You will need a foundation in English, math, and laboratory science as well as the social sciences. AP courses in psychology, statistics, science, or research can give you a head start.
Meanwhile, seek out community service opportunities. You may check out the Volunteens website, designed for Florida teens (http://www.volunteens.com/volunteens-opportunities).
Step 2:
Plan your undergraduate studies. Consider universities that have strong undergraduate psychology programs. You will have the opportunity to explore different branches of the discipline. (Some graduate psychology departments offer multiple specializations and look for students whose experience and interests are a good match.)
Step 3:
Make the most of your undergraduate years. A high GPA is important, especially during your last two years. However, a 4.0 is not necessary and shouldn't come at the expense of rigorous or pre-professional activity. The American Psychological Association lists autism camps and suicide hotlines as possible volunteer settings. You will likely want to visit the APA website for undergraduate tips. You can become a member of the APA and/ or the honor society for psychology students; you will have access to resources and networking opportunities.
Step 4:
Try to get some research experience. This can be as simple as making connections with professors in tour own department. You may pursue an honors thesis or other independent study. If you have a strong enough background, you can compete for prestigious summer programs.
If You Have a College Degree
Step 5:
Spend time preparing yourself for graduate school admission. Take the GRE. Gather letters from professionals who can speak about your unique strengths. If you do not have a psychology degree, you will need prerequisites in areas like statistics.
If you are concerned about being accepted to a doctoral program in Psychology after completing your bachelor's degree due to lower or insufficient academic achievement, you may want to apply to master's programs first.
Capella University is accredited by the Higher Learning Commission and offers several online bachelor's, master's and doctoral programs in psychology including both clinical and non-clinical specializations. Capella University also offers three online CACREP-accredited programs: MS in Clinical Mental Health Counseling, MS in School Counseling, and PhD in Counselor Education and Supervision, as well as a COAMFTE-accredited program, MS in Marriage and Family Therapy. Click here to contact Capella University and request information about their programs.
Step 6:
Seek out a doctoral program that is accredited by the American Psychological Association. Your program may award a PhD, PsyD, or EdD. PhD programs are more likely to fund your education in exchange for research and other service. They are often longer and more competitive. Compare programs and consider the profile of the typical admitted student.
Step 7:
Begin doctoral studies. You will take academic courses, work on a dissertation or other substantive project, and begin to work with patients as part of practicum courses. You may have a lot of choices about practicum settings. These experiences are very important, as they prepare you to compete for internship positions. You will need references as part of your application package.
Step 8:
Go through the matching process to find an internship. You will rank your top internships; positions are offered in Florida and around the nation. You should be prepared for interviews.
Step 9:
Apply to the Florida Board for so you can complete the remaining hours of supervised practice. Florida requires 4,000 hours of total supervised experience but will credit 2,000 for internship. You will complete your postdoctoral practice over a period of one to two years.
Step 10:
Take the Examination for Professional Practice in Psychology (EPPP) and the Florida Laws and Rules Examination. You can take these before you complete your supervised practice. However, you do need Board permission.
*Find more detailed psychologist licensure information for Florida here.
Licensing Agency