Becoming a Psychologist in Delaware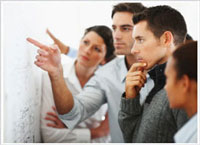 You can make the decision to become a psychologist at virtually any point, provided you have a strong academic and professional background. Here are some tips to help you.
<!- mfunc feat_school ->
Sponsored School(s)
Featured Programs:
Capella University is accredited by the Higher Learning Commission and offers an Online Bachelor's in Psychology. This program is modeled around the American Psychological Association (APA) Guidelines. APA does not accredit undergraduate psychology programs. Capella University, also offers several Online Master's and Doctoral programs in Psychology including both clinical and non-clinical specializations. Visit School's Website.

---

New York University - Master of Arts in Counseling and Guidance online - No GRE required. MPCAC-accredited. Complete in as few as 18 months. Bilingual concentration available. Scholarships available.Click Here to request information today.

---

Pepperdine University - Master of Arts in Clinical Psychology with an Emphasis in Marriage and Family Therapy online - Prepare to pursue licensure as an LMFT or LPC in as few as 24 months. No GRE required. Visit School's Website.

---
<!- /mfunc feat_school ->
If You Are a High School Student or Undergraduate
Step 1:
Get a solid academic foundation in high school. You will be in the best position if you have skills in the laboratory sciences as well as in composition and critical reading. Meanwhile begin community service. You can visit the Delaware State Office of Volunteerism online (http://www.dhss.delaware.gov/dhss/dssc/sov/volresctr).
Step 2:
Take the SAT or ACT and prepare for university admission. You may want to consider universities that have strong undergraduate psychology programs. Meet with an adviser soon after you begin university studies.
Step 3:
Excel during your undergraduate years. Maintain a high GPA. Graduate admission committees consider many factors, but you often have an easier time if your average is well above 3.5. Stay involved. Consider joining a psychology club; if your performance is high enough you can become part of Psi Chi, the national psychology honor society.
Step 4:
Get some research experience. This will increase your chances of getting accepted to high caliber programs and receiving funding. (University-based PhD programs typically offer stipends.) Your department website will likely have a list of faculty research interests and labs; it may include instructions on approaching faculty or graduate students. You may also seek out summer opportunities. Your school may offer a summer fellowship. Otherwise, you can search for outside opportunities through your school website or through the website of the American Psychological Association (APA).
If You Have a College Degree
Step 1:
Research doctoral programs in psychology. If your program is accredited by the American Psychological Association, it will be accepted as meeting educational requirements. If it is not APA-accredited, it must meet the standards found in Delaware regulations. There are multiple specialties from traditional clinical or counseling programs to newer variants like neuropsychology. Some experts recommend reading research publications to find faculty and programs that interest you.
If you are concerned about being accepted to a doctoral program in Psychology after completing your bachelor's degree due to lower or insufficient academic achievement, you may want to apply to master's programs first.
Capella University is accredited by the Higher Learning Commission and offers several online bachelor's, master's and doctoral programs in psychology including both clinical and non-clinical specializations. Capella University also offers three online CACREP-accredited programs: MS in Clinical Mental Health Counseling, MS in School Counseling, and PhD in Counselor Education and Supervision, as well as a COAMFTE-accredited program, MS in Marriage and Family Therapy. Click here to contact Capella University and request information about their programs.
Step 2:
Meanwhile, take steps toward admission. Take the GRE if you have not done so already. If you did not major in psychology, you may need to take some prerequisites. Students who feel they are not yet competitive at the doctoral level sometimes opt for master's programs. If you go this route, you may get credit for research done at the master's level and may have a shorter doctoral program. However, you'll want to research your options thoroughly. The APA has resources.
Step 3:
Complete doctoral requirements including coursework, dissertation, and field experience. Delaware requires you to have at least 450 hours of internship or practicum before you can become a Psychologist Assistant and complete your supervised practice. The state does not require that you complete an APA or equivalent internship. There is a good chance, though, that your program will require a year of internship. Psychology students often compete for competitive internships through a process called the "match". The APA has a list of accredited internships located within Delaware if you need to, or want to, go this route (http://www.apa.org/ed/accreditation/programs/internships-state.aspx?item=4). The Association of Postdoctoral and Internship Centers is another resource.
Step 8: Look for a position where you can complete your postdoctoral supervised practice. You will need to register with the Delaware Board of Examiners as a Psychologist Assistant. You will have a background check at this point. Both you and your supervising psychologist(s) will fill out paperwork. Your supervisor will evaluate you after you have completed your required 1,500 hours of post-doctoral practice.
Step 9: Take the Examination for Professional Practice in Psychology. The Delaware Board will grant authorization once other licensing requirements have been met.
*Find more detailed psychologist licensure information for Delaware here.
Licensing Agency