Becoming a Psychologist in Alaska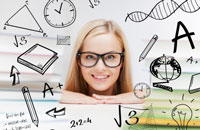 If you are interested in clinical or counseling psychology, you will need a doctoral degree. However, you can begin exploring the career even before college. You can also begin building your academic resume. It's not too late, though, even if you already have a college degree.
<!- mfunc feat_school ->
Sponsored School(s)
Featured Programs:
Grand Canyon University (GCU) - offers an online Bachelor's in Psychology modeled after the standards and recommendations set by the American Psychological Association with emphases in: Forensic Psychology and Performance and Sports Psychology. Several Master's in Psychology programs are also offered. Click here to learn about GCU and their programs.

---

Pepperdine University - Master of Arts in Clinical Psychology with an Emphasis in Marriage and Family Therapy online - Prepare to pursue licensure as an LMFT or LPC in as few as 24 months. No GRE required. Visit School's Website.

---
<!- /mfunc feat_school ->
If You Are a High School Student or Undergraduate
Step 1:
As a high school student, concentrate on earning good grades and solid test scores. Psychology coursework is optional. You will be eligible to become a student affiliate of the American Psychological Association (APA) just by enrolling in psychology courses.
Also begin exploring service opportunities at this stage. You can check out the resources on Health Careers in Alaska. In addition to the general overview, there is a list of summer programs and internships (uaa.alaska.edu/academics/college-of-health/departments/acrhhw/regionalaheccenters).
Step 2:
Select an undergraduate school and major. Although it is not mandatory to be a psych major, it is to your advantage to earn your degree in psychology or something very closely related. Doctoral programs typically expect to see a lot of psychology coursework on your transcript. Undergraduate coursework will give you the opportunity to explore different specialties and determine where your interests and strengths lay.
Step 3:
Excel as an undergraduate. Although you may receive consideration with a GPA of 3.0, you will have better chances if your average is significantly higher. Graduate programs typically look at not only your GPA but the rigor of your coursework.
Step 4:
Develop your research skills. You may look for opportunities to help professionals in their labs. You can also search for summer opportunities through the APA website. If you haven't begun community service, do so at this time. Organizations like Hope Community Resources give you the opportunity to be involved in the lives of people with disabilities (https://www.hopealaska.org/get-involved/volunteer).
If You Have a College Degree
Step 1:
Prepare for graduate school. Find out if you need to take the GRE and spend some time prepping. If you did not pursue a BS in psychology, make sure you have all your prerequisites in. You may want to seek research experience. However, some programs value other professional experiences. Students who feel they are not yet competitive sometimes opt to begin graduate school at the master's level and go for the doctoral degree later.
Capella University is accredited by the Higher Learning Commission and offers several online bachelor's, master's and doctoral programs in psychology including both clinical and non-clinical specializations. Capella University also offers three online CACREP-accredited programs: MS in Clinical Mental Health Counseling, MS in School Counseling, and PhD in Counselor Education and Supervision, as well as a COAMFTE-accredited program, MS in Marriage and Family Therapy. Click here to contact Capella University and request information about their programs.
Step 2:
Research doctoral programs. You can expect an APA-accredited program to meet state licensure standards. If your program is not APA-accredited, you will be answering detailed questions about the program at the time of application. It will need to meet requirements found in state statutes (https://www.commerce.alaska.gov/web/cbpl/ProfessionalLicensing/BoardofPsychologists.aspx). If you attend an Alaska program, you typically have some emphasis given to the needs of rural and Native peoples.
You may need to have a criminal background check before admission.
Step 3:
Excel at the doctoral level. Seek out professional relationships. The Alaska Board will eventually require five reference letters (at least two of them from licensed psychologists, board-certified psychologists, or APA members).
You can expect your program to have an internship requirement. You can also expect to do significant research. You may need to complete a research portfolio before dissertation.
Step 4:
Complete post-doctoral supervised practice. This will entail applying for a temporary license and submitting a supervision plan to the Alaska Board.
Step 5:
After your application has been approved, you will be able to take the two required examinations: the National Examination for Professional Practice in Psychology (EPPP) and the State Law and Ethics Examination. The EPPP is in widespread usage; it is administered in Anchorage and in other locations in the United States and Canada.
*Find more detailed psychologist licensure information for Alaska here.
Licensing Agency
Alaska Board of Psychologist and Psychological Associate Examiners