Psychology Majors: Eyeing FBI Employment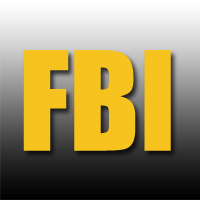 Does the FBI hire psychology majors? Yes. The FBI considers applicants from a variety of fields, including psychology (https://www.fbijobs.gov/students). There is a focus on skills, and particularly on unique skills. It's important to realize that undergraduate psychology majors may not have skills that place them in the current high priority areas. On a bright note, the FBI values young talent, and routinely utilizes interns. The agency is working to increase diversity.
<!- mfunc feat_school ->
Sponsored School(s)
Featured Programs:
Capella University is accredited by the Higher Learning Commission and offers an Online Bachelor's in Psychology. This program is modeled around the American Psychological Association (APA) Guidelines. APA does not accredit undergraduate psychology programs. Capella University, also offers several Online Master's and Doctoral programs in Psychology including both clinical and non-clinical specializations. Visit School's Website.

---

New York University - Master of Arts in Counseling and Guidance online - No GRE required. MPCAC-accredited. Complete in as few as 18 months. Bilingual concentration available. Scholarships available.Click Here to request information today.

---

Pepperdine University - Master of Arts in Clinical Psychology with an Emphasis in Marriage and Family Therapy online - Prepare to pursue licensure as an LMFT or LPC in as few as 24 months. No GRE required. Visit School's Website.

---
<!- /mfunc feat_school ->
Internship Opportunities
The FBI accepts has both paid and unpaid internship opportunities. The opportunities may change from year to year.
The Honors Internship Program is a paid internship program, with eligibility extended to students at virtually all levels, including those who have not yet begun college (https://www.fbijobs.gov/students/undergrad). GS level is determined by educational level. The minimum GPA is 3.0. There is a multi-stage application process. Selected interns may work at Headquarters offices in D.C. , Virginia, or West Virginia or at field offices. A list of field offices is available on the FBI site (http://www.fbi.gov/contact-us/field/field-offices).
The Volunteer Internship Program also requires a minimum GPA of 3.0. (https://www.fbijobs.gov/students/undergrad). Students must have at least junior standing. The summer internship is a ten week unpaid experience. The FBI notes that interns are responsible for travel or commuting costs. Some interns are offered continuance: volunteer service of 16 or more hours during the year.
Fellowship Opportunities
The FBI is a participating agency in the Professional Management Fellows (PMF) program. Only after individuals have been announced as finalists, though, can they accept appointments in particular roles with particular agencies.
The PMF program is open to individuals from all academic backgrounds who have recently finished graduate degrees or are closing in on that graduate degree. An applicant will need to submit resume and transcript and complete online assessment and essays. And that's just the initial stage of the process! Your initial submissions can bring you up to semi-finalist status. At this point, an in-person assessment will be requested.
Special Agent and Professional Opportunities
Special Agents: Special agents may enter by any of five pathways (https://www.fbijobs.gov/career-paths/special-agents). A psychology degree alone would not be qualifying under any pathway. However, the degree might be qualifying in combination with work experience or foreign language proficiency. The language of proficiency would need to meet FBI needs. As of 2014, the FBI can utilize individuals with a variety of language proficiencies, among them, Spanish, Japanese, Farsi, and all dialects of Chinese. The FBI notes that any degree that develops analytical and research skills can be considered desirable (https://www.fbijobs.gov/students). The special agent applicant must also have the requisite physical capabilities.
Professional Staff: The FBI recruits students and recent graduates to professional positions in a number of disciplines. The recruiting page includes a partial list of job titles and duties (https://www.fbijobs.gov/career-paths). Management and program analysts would count among their duties utilizing quantitative and qualitative data to make recommendations to help the FBI increase its efficiency.
Next Steps
The FBI uses the phrase "unique skills" more than once on their website. You may ask yourself how, in your classwork, internships, and other experiences you have demonstrated unique skills.
Realize that there can be quite a gap between the opportunities available through a psychology department and those that the average student takes advantage of. The American Psychological Association found, in a 2003 to 2005 study, that though 86% of bachelor's programs offered individual research opportunities, the mean percentage of students participating was only 22 (http://www.apa.org/education/undergrad/profiles.aspx?item=7).
Participation in such experiences can not only develop skills but increase the pool of professionals who can write those coveted reference letters. Analytical skills, references, written and oral communication ability… These don't guarantee that your skill set will match current FBI needs, but they make it likely that there will be very desirable organizations extending offers.