Psychology as Preparation for a Teaching Career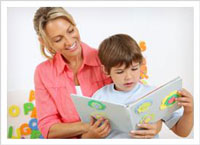 Psychology is about the mind — and so is education. If you are considering doing your undergraduate degree in psychology and also teaching somewhere down the line, you have a very viable path. It won't necessarily be the shortest one; in some instances, you will be adding to the length of time before you attain that coveted certification. Whether it does, and by how much, will depend on what you plan on teaching and also on the traditional and alternative certification pathways that exist in your state. If you have a passion for the discipline, though, there is a lot to gain.
<!- mfunc feat_school ->
Sponsored School(s)
Featured Programs:
Grand Canyon University (GCU) - offers an online Bachelor's in Psychology modeled after the standards and recommendations set by the American Psychological Association with emphases in: Forensic Psychology and Performance and Sports Psychology. Several Master's in Psychology programs are also offered. Click here to learn about GCU and their programs.

---

Capella University

is accredited by the Higher Learning Commission and offers an

Online Bachelor's in Psychology

. This program is modeled around the American Psychological Association (APA) Guidelines. APA does not accredit undergraduate psychology programs. Capella University, also offers several Online Master's and Doctoral programs in Psychology including both clinical and non-clinical specializations.

Click here

to contact Capella University and request information about their programs.

---

New York University - Master of Arts in Counseling and Guidance online - No GRE required. MPCAC-accredited. Complete in as few as 18 months. Bilingual concentration available. Scholarships available.Click Here to request information today.

---
<!- /mfunc feat_school ->
There are two groups of prospective educators who may want to consider the psychology major: those who want a strong foundation in learning and motivation, and those who want to teach psychology to secondary students. Here is a look at why you might opt for a psychology major and what program options you may choose.
Psychology as an Introduction to How People Learn
Educational psychology is a popular master's option for teachers who are already certified. They are not looking to become school psychologists, but want to maximize learning — and facilitate overall development — within their own classrooms. It's also an option to study psychology before certification. There are undergraduate programs in developmental psychology.
Some programs combine psychology with teacher preparation. Western Washington University, for example offers a 'Psychology: Human Development" major option for students in the elementary certification track. The program introduces students to concepts such as behavioral neuroscience, social psychology, and abnormal psychology and allows them to choose from among offerings such as "psychology of language" and "stereotyping, prejudice, and discrimination".
In other cases, your psychology major will be separate from your eventual teaching certification. This can be an advantage. Teacher certification programs look for students who are not only committed to education but committed to a particular population or subject area — and who are almost ready to step into an intern role. This is not the case with psychology programs. Considering a special education degree? A developmental psychology program can provide an introduction to both typically and atypically developing individuals and help you decide where your interests and talents lay.
If you do opt for a post-baccalaureate teacher preparation program, know that there are plenty of accelerated options, and that teachers are often paid at a higher rate if they have higher levels of education. On the other hand, just having a psychology major isn't enough to impress the admission committee or the hiring committee. What you do with the major might. Consider internship opportunities.
Psychology as a Discipline
If you have a passion for the psychology discipline, and you don't see yourself going on to doctoral level study, you may decide you want to teach the subject at the high school level. You will generally need a foundation in multiple social science disciplines. There aren't as many students taking psychology as there are taking history or government. However, psychology is a popular course and one where students often receive Advanced Placement credit.
Your state may offer a psychology teaching endorsement at the high school level. When selecting a major, you'll want to consider how much additional social science coursework you'll need in order to meet your endorsement needs; this will vary from state to state. New Jersey requires 30 credit hours in psychology and closely related subjects (http://www.state.nj.us/education/educators/license/endorsements/2350CE.pdf ). North Carolina grants a psychology endorsement to candidates who have 32 total semester hours in social sciences, but requires only 12 hours in psychology, and requires coursework in two other social science disciplines (http://www.isbe.net/licensure/requirements/endsmt_struct.pdf). (Other social science endorsements also require 32 hours overall, 12 in the specific discipline.)
If you are considering teaching high school psychology, you may also want to explore Teachers of Psychology in Secondary Schools (TOPSS), which is under the banner of the American Psychology Association (http://www.apa.org/ed/precollege/topss/index.aspx).