Psychology Major as Preparation for a Marriage and Family Therapy Path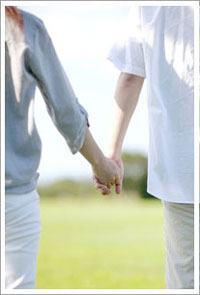 Marriage and family therapy is a master's level profession. It's unlike that you'll pursue a course of study specifically in MFT at the undergraduate level, and there is no required or 'correct' undergraduate major. However, some are natural choices.
Psychology can be a good option – and not just because would-be therapists are interested in people and what makes them tick. Graduate level marriage and family therapists are mental health practitioners; as such, they do far more than counsel couples through the ups and down of marriage life. Their work often involves treating mental illness within a systems context. They see families that have been affected by a variety of issues, from substance abuse to bipolar disorder to autism. Affected members can be spouses, parents, young children… adult children who are unable to live independently.
Psychology can provide a foundation for graduate level mental health practice in multiple disciplines.
<!- mfunc feat_school ->
Sponsored School(s)
Featured Programs:
Capella University is accredited by the Higher Learning Commission and offers an Online Bachelor's in Psychology. This program is modeled around the American Psychological Association (APA) Guidelines. APA does not accredit undergraduate psychology programs. Capella University, also offers several Online Master's and Doctoral programs in Psychology including both clinical and non-clinical specializations. Visit School's Website.

---

New York University - Master of Arts in Counseling and Guidance online - No GRE required. MPCAC-accredited. Complete in as few as 18 months. Bilingual concentration available. Scholarships available.Click Here to request information today.

---

Pepperdine University - Master of Arts in Clinical Psychology with an Emphasis in Marriage and Family Therapy online - Prepare to pursue licensure as an LMFT or LPC in as few as 24 months. No GRE required. Visit School's Website.

---
<!- /mfunc feat_school ->
Grand Canyon University (GCU) offers an online Bachelor's in Psychology modeled after the standards and recommendations set by the American Psychological Association with emphases in: Forensic Psychology and Performance and Sports Psychology. Several Master's in Psychology programs are also offered. Click here to learn about GCU and their programs.
Southern New Hampshire University (SNHU) offers online Bachelor's and Master's in Psychology programs with several emphases to select from as well as a CACREP accredited online Master's in Counseling. Click here to learn about SNHU and their programs.
Pursuing Career Interests and Getting a Head Start
An undergraduate psychology program typically includes both core courses and electives. You will generally have the opportunity to take introductory coursework in psychopathology. You will probably also have the opportunity to take coursework focused on different stages of the life cycle, though the specific offering may vary (http://www.apa.org/education/undergrad/profiles.aspx?item=3).
There are many courses that will give you a foundation in professional concepts. You can expect graduate level coursework in professional ethics down the line; you may get some introduction to ethical decision making at the undergraduate level.
Your undergraduate years can be a chance to explore specific interests, like substance abuse, cultural diversity, or women's psychology. Some departments offer introductory coursework in family psychology or marriage and family therapy. Some departments — and some majors — even combine psychology and family studies. However, you don't have to enroll in something so specific to get a good foundation.
Preparing for Graduate MFT Admission
Your undergraduate degree can help you with MFT admission in both direct and indirect ways. From an admissions standpoint, you coursework will probably not be the most important factor. If you peruse the admission requirements of graduate marriage and family therapy programs, you will see that they are receptive to individuals from a variety of disciplines. Some merely require a baccalaureate degree from an accredited institution. Some have prerequisites. Here's a sampling: La Salle University requires 15 semester hours of coursework in psychology, marriage and family studies, or counseling (http://www.lasalle.edu/grad/index.php?section=clinical&group=family&page=admission). San Diego University has three specific prerequisites: human development, research methods, and counseling or personality theory (http://www.sandiego.edu/soles/academics/ma-marital-family-therapy/admission-requirements.php). These courses are typical psychology fare.
Some graduate students pursue marriage and family therapy as a track within a counseling psychology program. Such programs may want to see some foundation in psychology. However, requirements will vary.
What's more universal at the graduate level is that programs look for candidates who are likely to succeed at completing the program, becoming licensed, and establishing careers. Admissions committees consider a variety of documents: resume, professional references, essays, and personal statements. Professional statements should show an understanding of the field. Ideally, they draw from concrete experience.
Having related work or volunteer experience is not necessarily a requirement, but it can help. Many psychology programs include field experience opportunities. Psychology students are frequently placed in agencies that serve families and children.
Psychology departments vary in their placement procedures. In one model, students who want to complete internships provide their rationales and resumes to professors who are in a position to provide them with recommendations. If all goes well, the director approaches the prospective site on the student's behalf. Seattle University notes that psychology students who are interested in specific agencies may begin by volunteering or job shadowing.
Some psychology programs emphasize direct service in areas like counseling or substance abuse counseling. Internship may be a required part of the program.